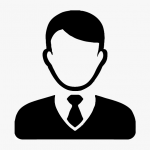 They were always helpful with thier thoughts and plans ,made my work very easy.
Very kind and very well co ordinate, Can reach the team at anytime, quick response to queries made us satisfied.
I used the service of Abhinava Weddings for 5 of my wedding functions. Starting from Mehendi, engagement, reception, haldi and Muhurtam. The decor services provided were just fab. They were very budget friendly and a variety of options were listed to make a choice for every occasion. Priya helped me with the overall planning and coordination. Shambhavi and Supriya ensured that my family got all the things needed even when there were end minute requirements. We just felt like an extended family helping us and being with us throughout the wedding.
I strongly recommend Abhinava weddings to get a complete hassle free wedding experience.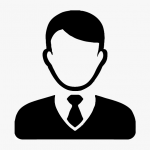 Good and satisfactory
The party is good , responsive and reliable.
Ring ceremony of Niketh and Pavani at The Taj MG Road.
a very professional and courteous team, have had a wonderful experience of their work. Priya and team – kudos keep up the good work. you have found new admirers post this event.
Sujay.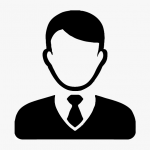 Excellent service and communication
We availed their services for my seemantha function and they made sure that I was no way stressed about the preparations. They took utmost care with decoration, food, pretty much everything.
Thank you 😊
Excellent Service provided for Golden Jubilee event
Thank you very much Abhinava weddings and your team for a great function support! It went very very well, so smooth without a single mistake. Everyone thirdly appreciated and enjoyed the event!
We would definitely recommend to our friends and family to plan their events with Abhinava weddings!!
Thank you so much for making such beautiful and nice arrangements for the event.you people organized exceptionally well.
Would recommend it to everyone 👍
Just Awesome best for any events!
Thank you so much for all of the beautiful decorations Abhinava weddings! Everything looked great and the family loved it.
I enjoyed working with you and look forward to working together again! Thank you much every one!
The team of decorators did a splendid job with the house even in our absence.
We came early in the morning to find a welcoming, inviting and cheerful set of decorations. Thank you!
Excellent services meets in-depth knowledge of rituals = no stress for clients
I am very happy to be writing this testimonial for Abhinava Weddings. My son got married recently and I had a wonderful experience of the whole wedding, thanks to the team led by Mr. Vidyashankar and Ms. Priya, who are just fantastic! Their eye for detail, preempting my needs for the various rituals, coming prepared for the event with things I had not asked for and had overlooked while planning, and the quality of items delivered to me was simply wonderful. The creativity of the team members just blew me away. I found that they are professional, punctual, cordial, polite to a fault and interacting with them all was simply a pleasure! My worries that the wedding would be extremely stressful was a waste as Priya and team made it all so simple and easy, so that the wedding was such an enjoyable event for all of us at home!
I wish Abhinava Weddings all the very best, and thank them all for the wonderful experience and memory of my son's wedding.
Great experience!
Priya was super patient and flexible with all the changing requirements cos of the covid situation.
And the decor was just as promised, very happy with the services we received!
Highly satisfied with the service given by the entire team
Highly efficient under pressure, friendly in dealing with people.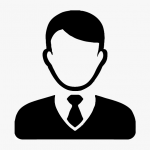 Wedding function of my daughter
Wedding function covering decoration in Hotel Taj, MG road, B lore, Photo and Videography, Live webcast, Nadaswaram, supporting arrangements for rituals was organized by Abhinava.
Excellent experience I had with the team lead by Ms Priya. All our requirements, including last minute requests were accepted with same enthusiasm and got them done in the best possible way. The entire team was continuously present at the venue right from the previous evening till we wound up the program. Credit goes to Ms Priya who personally ensured perfection to every single aspect. We are thankful to her and her team and wishing the best in all their endeavours.. One area for improvement I suggest is the domain of Photography and live streaming. A lot of scope exists for improvement or correction. Picture quality in both still and video frames is excellent…. However, the coverage of function (a few memorable moments were not captured either in video or stills) editing of video and timely supply of product were not up the expectations. Covid situation could have been a reason for delay, but other aspects may be reviewed for betterment. Overall, the team Abhinava has done a wonderful work in such a difficult situation.
Thanking you all once again.
Ring ceremony of Niketh and Pavani at The Taj MG Road.
a very professional and courteous team, have had a wonderful experience of their work. Priya and team – kudos keep up the good work. you have found new admirers post this event.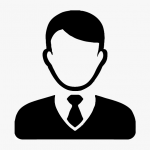 "Aliquip quae scipit eros. Anim commodi maiores pharetra, arcu incidunt, omnis iste. Elit tellus, luctus nec ullam corper mattis, pulvinar dapibus leo."